PACER: The Launchpad to Drive Results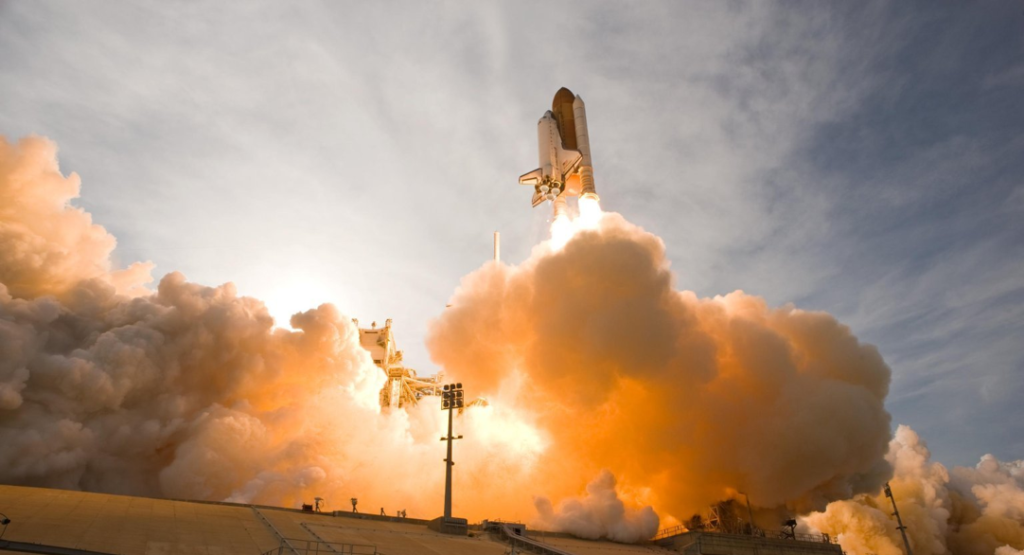 Strategic initiatives are known to have high failure rates: launched with fanfare and buried quietly later. While the failure of poorly conceived initiatives is understandable, the high failure rate for well-conceived initiatives seems difficult to explain.  

How can an organisation prevent Good Initiatives from fizzling out? Is there a method to improve the success ratio?
As part of its Consulting Work with clients, the Vernalis team discovered a remarkable insight: more than anything else, success with strategy implementation was critically dependent on Determined Leadership. Leaders with High determination have a Midas touch : a very high success ratio with initiatives, even despite handicaps such as (not having) technical brilliance. 
Is this replicable?  Can this be developed? 
Our experience in Improving 'Determination' in Senior leadership has met with limited success. It is a difficult thing to do and requires long meditative effort.
However, we have been very successful in reducing the impact of a deficit in Leadership Determination by augmenting it with PACER: a terrific process for strategy implementation.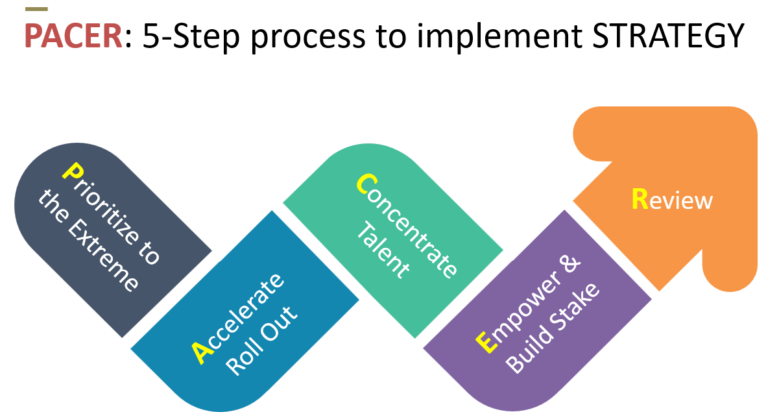 Unleash Implementation Success
PACER captures the essence of qualities used for implementation by successful leaders everywhere. Details of the 5 step PACER process are as below.
Prioritise to the Extreme. This is essential to Preserve Focus.  Launching an initiative is easy, sustaining it is difficult. Test your own commitment by blocking 10 Hours every month to support the Initiative. If you find this is not motivating enough, then drop the initiative. It is unlikely to succeed without your support. Else, use other simple methods to Prioritize and select cautiously. Then Commit FULLY and go for it.


Accelerate Roll-out:  Slow Speed and lax deadlines account for more than half the kills in implementation.  Set a demanding timeline. Then find ways to accelerate it in every review.


Concentrate Resources: Good leaders know the tremendous return from Change Initiatives and also the tremendous cost of failure. The initiative needs your best men. Saturate the project with good resources. Be Pound-wise and avoid the Cost-Cutting mode when implementing strategic initiatives.


Empower and Build Stake: The more you empower your team, the greater their enthusiasm and ownership in implementation. Ask open questions and listen carefully.  Ignore small differences.  Seek to understand.  Ask for data before making decisions and share data to justify decisions.


Review: Regular and focused project reviews are the bedrock for success.  Make these special by avoiding criticism, adding authentic appreciation, and constantly asking what support is needed to 'accelerate' the implementation. 
The PACER approach ensures that your organization is focused on the few key levers of success, that Strategic Plans don't stay on paper, productivity improves drastically, a Leadership pipeline is built, and you make your organization Future – Ready.
Bharat Grover is a Partner at Vernalis. He heads the Architecting Hi-Performance Organisation Practice Area.

Mumbai
Vernalis India Private Ltd.
6 C 3 Gundecha Enclave,
Kherani Road, Saki Naka,
Andheri East, Mumbai – 400 072
Contact: Mr. Abhijit Bhabhe
Board : + 91 22 6725 8000
Email : service@vernalis.in
Singapore
Vernalis Singapore Pte Ltd.
105, Cecil Street, The Octagon Building,
#11-00 (Unit: 1120),
Singapore – 069534
Email : service@vernalis.sg