Asia's Finest 360 Solution
"The process and tools were very effective. Most of all, the one– on–one sessions with each leader were conducted very well. Each leader discussed their agreements & disagreements & Vernalis was able to get them to understand the feedback completely "

Shrihari Gokhale
"The 360 Feedback and Coaching clicked as an 'eye' opener.  It helped me understand how others perceive me and their behavior. Those insights provided me an opportunity to enhance my people management qualities and become a more effective leader."

Sudhir Kumbhar
"Very structured and pragmatic methodology. The feedback analysis and counselling proved very insightful & highly relevant to my management style. The follow-up development plans too were practical and resulted in overall improvement in my own outlook."

Jaydeep Goyal
Get the Most out of 360 Feedback
TrueSphere360's unique outcome-focussed design takes care of Critical Success Factors
A neat and easy-to-use, survey interface. Plus, it's mobile-friendly and accessible across devices!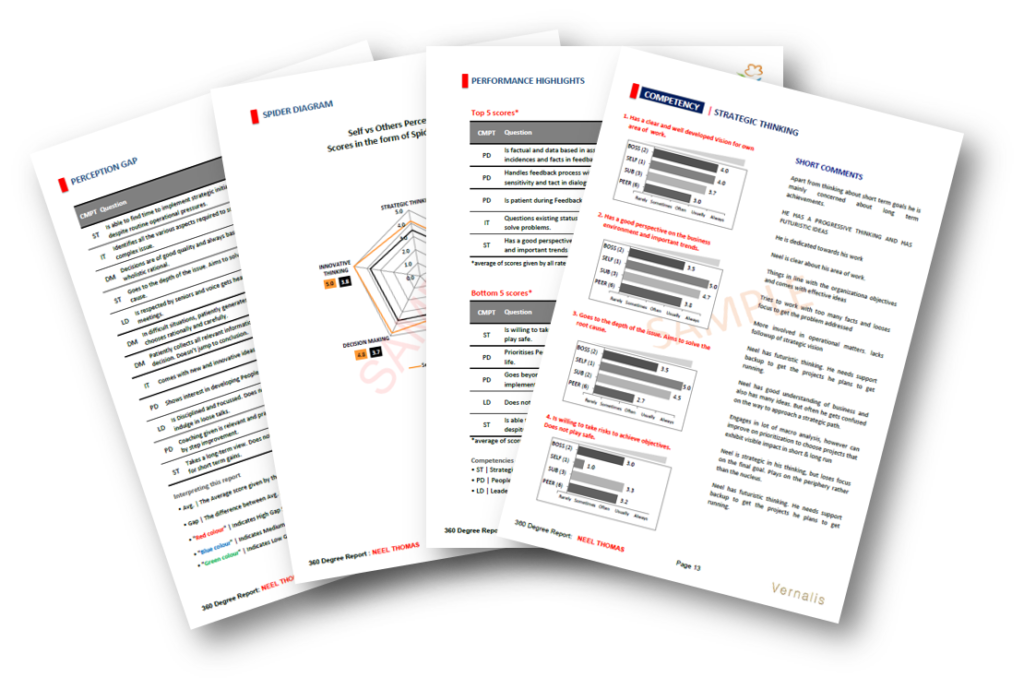 Synoptic view of scores, comments to aid easy interpretation. Includes a detailed quantitative and qualitative reporting.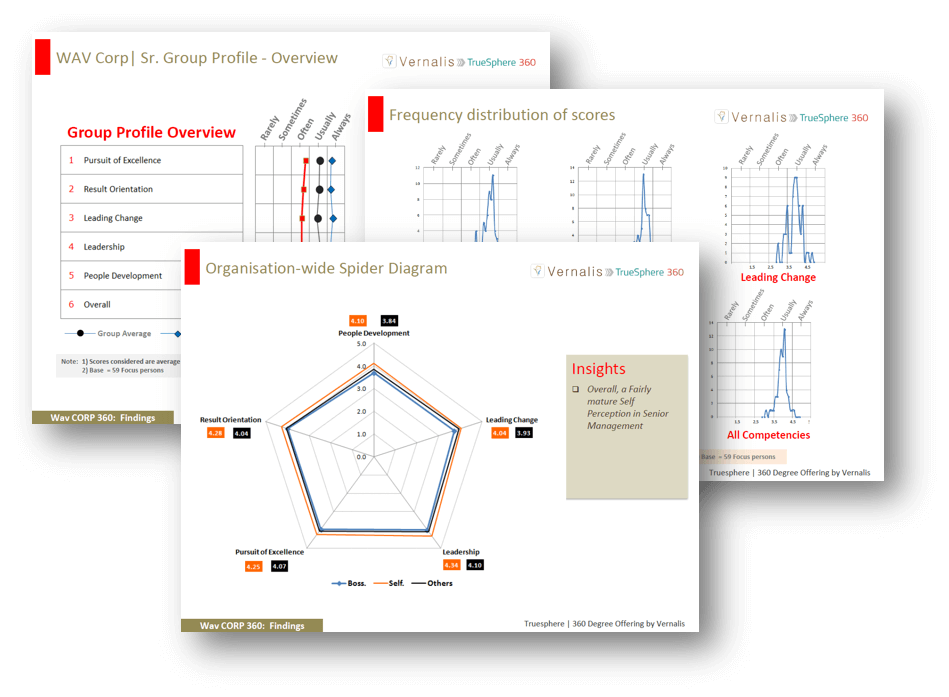 Aggregate profile of all 360 participants. A very useful input while prioritising development programs for employees.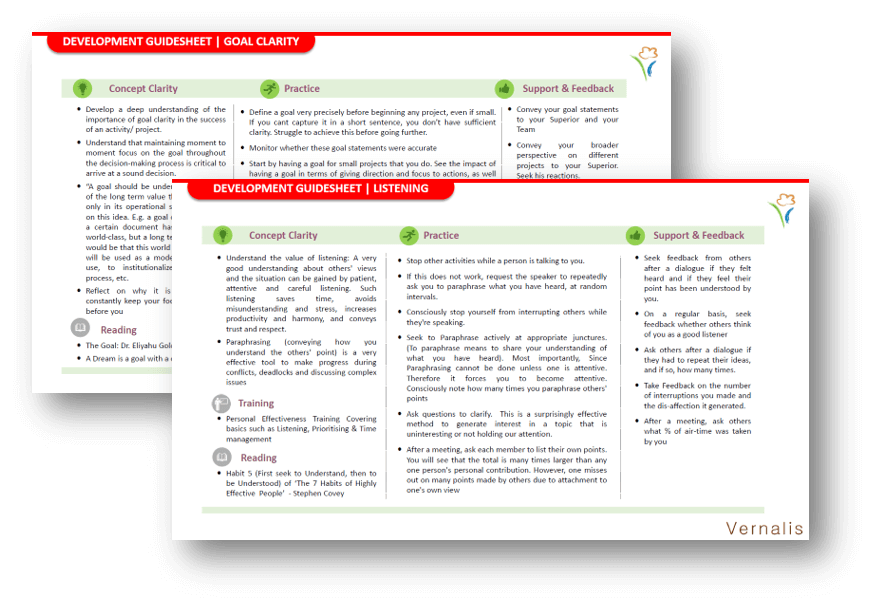 Concepts, practice plans and feedback methods to boost the development journey and also track progress post the 360.
Get in Touch with one of our Experts who will take you through all the 360 Deliverable samples and also answer your queries.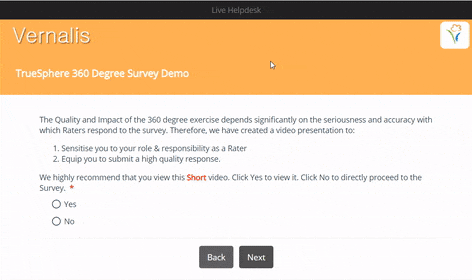 Videos embedded in survey to train raters to give more accurate responses
Auto Rater Bias Detection
Revolutionary Artifical Intelligence based Rater Bias Detection and Warning Technology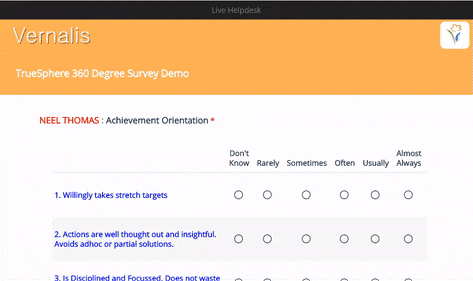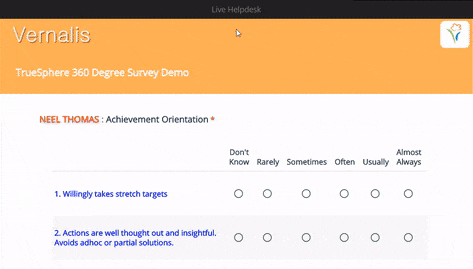 Live Chat Support within the 360 Survey so raters get help when they most need it
Launch an Impactful 360 Feedback Project for your Organisation
Applications of 360 Feedback
Mumbai
Vernalis India Private Ltd.
6 C 3 Gundecha Enclave,
Kherani Road, Saki Naka,
Andheri East, Mumbai – 400 072
Contact: Mr. Abhijit Bhabhe
Board : + 91 22 6725 8000
Email : connect@vernalisconsulting.com

6C3 Gundecha Enclave,
Kherani Road, Saki Naka,
Andheri East, Mumbai - 72.
Board: +91 22 6725 8000
Email: connect@vernalisconsulting.com

6C3 Gundecha Enclave,
Kherani Road, Saki Naka,
Andheri East, Mumbai - 72.
Board: +91 22 6725 8000
Email: connect@vernalisconsulting.com