For the team, Vernalis is not just a job, but a way of life. Team members share the same core values and a common passion – development of individuals and organizations. The team comprises professionals spanning a range of disciplines and industries. They create a rich tapestry that brings to bear its energies and perspective to create customer delight. Clients are often surprised by the goodwill and teamwork the team exhibits, while delivering high quality work.
Consulting is a very demanding vocation. The Vernalis Consulting approach is characterized by delivery excellence, very strong teamwork, maturity and empathy. The work involves a high stretch – but the atmosphere is highly positive, and the work is meaningful and interesting. Over the years, the work satisfaction also leads on to growth and development at a personal level usually unmatched in a regular corporate ladder. While Value match is a key factor for a successful long-term association; the robust and honest selection process includes testing for: Culture Fit, Core Competencies & Consulting Readiness
Abhijit Bhabhe, CEO
MBA, IIM Bangalore
Abhijit Bhabhe was a part of the founding team of Vernalis. He presently leads the Leadership Assessment & Coaching practice at Vernalis. He is also an ICF Certified Coach.
Abhijit started his career with Deutsche Bank; working in the area of Corporate Banking, focusing on the MNC client-base of the Bank. However, his need to get personal experience with running a business and as well as offer hands-on support to corporate transformation, prompted him to co-found Vernalis. Since then he has participated in executing over 200 projects of which he has been the project leader for over a 100 projects.
Abhijit has developed strong expertise in key Vernalis service areas: Competency Mapping, Talent management, Design and implementation of Performance Management systems, Assessment-Development Centers, and the Implementation of HR systems. He has a broad understanding of the use and application of a range of psychometric instruments. He is a seasoned assessor with deep empathy for candidates and outstanding Assessment skills. Abhijit has set competitive benchmarks in critical reasoning and observation skills performances which astonish participants in skill building workshops and he is a favourite with all MBAs and Trainee Assessors who attend his Critical Reasoning skill building workshops.
He combines his excellent analytical skills with an innate ability to manage client situations in a balanced manner. He is fondly recalled as an outstanding coach by numerous Senior Managers who have had the opportunity of being coached by him in Senior Management Development Centers, where his quiet manners and technical mastery have dissolved the resistance of many participants twice his age. Gentle to a fault, Abhijit achieves great success in tricky transformation situations with his intelligence, humility, openness and commitment to fairness.
His interests and contribution in Vernalis ranges from finance and strategy to research and project execution. Abhijit is a keen researcher and has contributed extensively to the maturing of the Assessment and Development practice at Vernalis. His contribution to developing of the path-breaking CORE method as well as in the systematizing of the assessment process (notably for Senior & Middle management Development Centers), has won several plaudits from clients for Vernalis. He has also contributed to the design and deployment of over 60 high-quality Simulations at Vernalis.
Reserved by preference, Abhijit is highly talented and multifaceted: a University topper in college, he is a talented writer and also naturally gifted at sports which include skiing, swimming and cricket.
Bharat Grover, Director
PG (Physics), IIT Madras
Bharat Grover, is one of the founding partners of Vernalis and currently heads the Org Change and Transformation Practice. He is a graduate in Physics from St. Stephen's College, Delhi, and a post graduate from IIT Madras. He is the winner of numerous awards and 3 prestigious scholarships. He has over 20 years of Consulting Experience and brings significant Maturity and expertise to the client.
Bharat has led the execution of 10 large Change and Transformation projects and has been a part of over 500 Leadership Development Centers. He has worked as an Executive Coach and consulted with CEOs and Board of Directors, of leading Indian & Multinational firms on Change and Transformation, Restructuring, Hi Performance Culture, and Leadership Coaching and Development.
In particular, his contribution to achieving Strategic Change without Ethical compromises is noteworthy. He is also known for the clarity of his thought, ability to forge consensus, simplify complex issues, and insistence on simple & sustainable solutions.
Bharat has presented and facilitated in several conferences both in India and Abroad. He is the first or co-author of 3 Research papers in the field of HR & OD. His Research on the Transformation of India Inc, which gave a ringside view of the transformative churning of Indian manufacturing firms in post-liberalization India, was very well received internationally and provides a good starting point for research in this area.
He is also a good sportsman: a swimmer, skier and footballer; and strong supporter of several social causes.
Indu Bilaney, Associate Partner
B.E. Electronics
Indu Bilaney is Associate Partner at Vernalis. Indu is an Electronics Engineer and a University topper. She heads the Strategic HR Practice in Vernalis. She is also an ICF Certified Coach (ACC).
Indu began her career with Larsen & Toubro. The only female engineer in the room when she joined, she was the fastest to rise to AGM position. At L& T Infotech, she led large turnkey projects, involving large offshore teams, in two initiatives – IBM mainframes (In her time, she was amongst a few experts in Mainframe system administration in India) and Enterprise Application Integration (EAI). Her last project at L&T was a key milestone: Design and Implementation of mainframe systems management solution at Reserve Bank of India.
Joining Vernalis in 2005, Indu brought to bear a high degree of data-orientation in her work. This made her a good analyst of people and organisational issues. She has successfully led Organisation Diagnostic projects, that involve analysing complex interconnections between organisational issues, and testing hypotheses. Data-based objectivity, combined with natural sensitivity and empathy also make her a good assessor of human behaviour and a good Coach. Hence, she has been successful as a Senior Assessor in Vernalis Development Centers for all Managerial Levels. Her mild persuasive style and openness and respect for data make her a valued Coach. She has evolved into a co-facilitator for workshops for Competency Mapping and Structuring.
Leveraging her understanding of technology, Indu significantly improved client satisfaction by improving the Vernalis response time by 200% in key offerings – the Assessment-Development Centers, Organisation Structuring workshops, Diagnosis; while improving the quality of output. She also handles the Technology requirements of Vernalis, organizationally.
Indu's benchmark attribute is commitment and hard work. Taken together with humility, adaptability, empathy and data-orientation, it makes her into a valued management consultant.
Indu Bilaney
Associate Partner
Vivek Kaul, Sr. Consultant
MBA (HR)
Vivek Kaul is a senior consultant at Vernalis. He has done his MBA & completed an Executive Diploma in Organizational Studies from IMDR (Pune). He heads the Small Business Practice at Vernalis and also handles business development in Pune.
Vivek rotated thru several HR roles early in his career covering Staffing, Employee Engagement, Training, and Management Development as part of his stint at leading companies such as P&O Nedlloyd, Ma Foi, and Tata Business Support Services (where he was responsible for introducing Assessment Centers). He later moved on to Kimberly-Clark (India) as HR Head (India) where he was instrumental in introducing a new Performance Management System.
In 2008, Vivek decided to move out of a full-time job and pursue his interest in consulting & teaching. Since then, he has done variety of assignments in areas of Talent Assessment & Development, Performance Management, Coaching & OD. His association with Vernalis began in 2008 while at Kimberly Clark and he joined Vernalis in Feb 2012.
Vivek leads the Small Business Practice at Vernalis – extending HR & OD insights to the SME sector and enabling their growth by engaging and vitalizing the workforce. He has invaluable experience in working with Entrepreneur managers and helping them modernize and upgrade the HR infrastructure in their organisations.
Apart from HR & OD Consulting in Small Organisations, Vivek also has extensive expertise as an assessor for Assessment Centers. He has participated in over a 100 assessment centers and is on the selection panel of two Leading Indian Business Schools. Vivek is also a certified Predictive Index analyst and has undergone extensive skill building at Vernalis on Evidence based Coaching.
In the past, Vivek has been associated with various projects of Rotaract Club and also held an official position. He has dabbled in sports like Lawn Tennis, loves to watch Cricket, play chess and meditate in his free time.
Vivek Kaul
Senior Consultant
Gayathri Sivaraman, Sr. Consultant
BSc, MBA (HR) - XLRI Jamshedpur
Gayathri Sivaraman is Senior Consultant at Vernalis.
Gayathri has a BSc Physics (Honors) degree from Delhi University and she earned her MBA in Human Resources from XLRI Jamshedpur.
She has been working as Coordinator and Resource Person in the Human Resources and Organizational Behavior Area of the Post Graduate Executive Management Program of S.P. Jain Institute of Management and Research, Mumbai for the last five years. She has also taught in the Bhavan's Center for Inter-disciplinary Studies (BCIDS). She has conducted and assisted in several Management Development Programs and has been a facilitator for Personal Growth Labs. She has also written two teaching cases published with international journals.
Gayathri has worked on several assignments as an independent consultant on areas such as human resource plans, assessment centers and competency mapping and climate surveys. Some work done in the past are for Halcrow India for the Marmagao Port Trust, Bank Muscat with Vernalis, Godrej Sara Lee and Ernst & Young.
Her professional consulting experience includes stints with Price Waterhouse and Watson Wyatt where she has been involved in compensation surveys, developing and implementing HR processes, employee opinion surveys and conducting training programs .Her association with Vernalis started with the Development Center for BankMuscat. The processes and professionalism she observed during the course of this assignment left a deep impression on her and this led her to join Vernalis in a quest to apply her academic understanding to client situations.
She is also interested and knowledgeable about Indian classical music, is a singer, has dabbled in theatre and reads widely.
Gayathri Sivaraman
Senior Consultant
Rakesh Mehta, Sr. Consultant
B.E., MBA (Mumbai University)
Rakesh is a Chemical Engineer from Mumbai University and an MBA specializing in Biotechnology also from Mumbai University. He further completed a year long Executive Program in Applied Finance from IIM Kolkata.
Rakesh started his career as an Equity Research Analyst specialising in the Healthcare sector and worked with reputed companies like KR Choksey, Vinya LLP and Fullerton Securities. At Vinya LLP, he monitored and managed USD 100mn Emerging Markets Portfolio Fund which exposed him to a deeper understanding of the BRIC economies. This rich exposure to capital markets over seven years saw him rising from a sector specialist to an all round expert in equity markets where his responsibilities ranged from generating alpha returns for portfolios to contributing articles for leading publications.
His shift from Finance to Management Consulting was a planned one, shaped over years. His decision to join Vernalis at the cost of lucrative offers from leading MNC banks reflects his commitment to become and grow as a management consultant. At Vernalis, within a very short span of time, he proved his credentials with his versatility in delivery.
Rakesh has rich experience in change and transformation projects. He has co-facilitated workshops for Role profiling, Value added hierarchy and PMS design and has been a coach for skill building workshops for performance reviews and competency based interviewing skills. He has facilitated several client engagements independently as a catalyst for change. He has also anchored client interactions over extended periods of time managing project deliverables.
Rakesh is also a trained assessor from Vernalis with appreciable performance in many assessment centers.
Across contexts, he has demonstrated an eye for detail and an analytical bend of mind. Also, his high ownership, hard work, measured speech, inter-personal sensitivity and humility make him a mature facilitator.
He is a sports enthusiast with a particular passion for cricket which he likes to play and track. He likes to travel, enjoys music and occasionally cooks for friends and family.
Rakesh Mehta
Senior Consultant
Anjney Verma, Consultant
B.E. (Elec. & Telecom), PGDM (IIM Kashipur)
Anjney Verma, 24, is a Consultant at Vernalis. He has a bachelor's degree in Electronics & Telecommunication and a PGDM from IIM Kashipur. He has had an excellent track record both in academics as well as in co-curricular activities and was nominated by his college to a prestigious Program to groom young leaders.
Anjney proved his credentials at Vernalis almost immediately with his drive for results, and good quality output. His perseverance and high learning orientation form the basis of excellence in his delivery. He has shown remarkable ability to act on critical feedback and improve himself.
His high initiative and outstanding inter-personal skills coupled with his eagerness to learn by accepting new challenges makes him a valued team member.
Other than academics, Anjney has a strong extra-curricular side. He is an avid football aficionado and player and is also good at chess. He was editor of his college magazine and represented his state in National Championship for Sepaktakraw.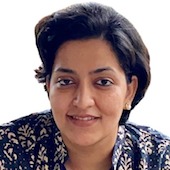 Mitalee Sharma
Mitalee Sharma, Consultant
B.E (Information Technology), Masters (Social Work)
Mitalee Sharma, is a consultant at Vernalis. She is a Software Engineer (University of Pune) and has a Masters degree in Social work from Christ University, Bangalore. She handles business development for Vernalis in Bangalore.
Mitalee began her corporate career with Infosys, but her inner calling prompted her to explore jobs in the field of human resources (at HR practice and then at Puma). At Puma, she was responsible for Employee engagement, and took the initiative to get the organisation nominated for Great Places to Work. Puma won 8th best place to work (retail sector) and was ranked in top 100 best places to work (across all industries). She was recognized for her contribution (she won the best debutant award that year).
Still not satisfied, she continued her search and eventually discovering her passion for the field of Behavioural Science. This led her to shift her focus to a career in the field of Mental health and Counselling. After getting a Diploma in Counselling Skills from Banjara Academy, Bangalore (Member: WFMM) she started to work closely with people suffering from Addiction (approximately 50 individuals so far) and college students (close to 10) helping them with coping strategies. In a short while, she gained recognition for positively shaping these individuals with her non- judgemental and empathetic interactions.
She also partners with people who are looking to transform their lives and relationships to improve their emotional well-being through one on one (10), family (5) and group sessions.
Mitalee's benchmark attribute is her courage to explore her true calling, and commitment to pursue it. Another key differentiator is her comfort being vulnerable, and in a disarming manner genuinely connect with others at a non-judgmental and humane level.  As an individual, she believes that an individual should keep exploring themselves.  All this makes her an extremely valued counsellor and coach.
Mitalee Sharma
Consultant
Uday Khandelwal, Research Associate
B.E, M.S (University of California, San Diego)
Uday, 27, is a consultant at Vernalis. Currently, he leads the IT and Systems division at Vernalis.
He has a bachelors degree in Electronics and Communication Engineering from Manipal Institute of Technology and subsequently an M.S  from University of California, San Diego (UCSD) in Signal Processing. While in the U.S, he worked with names like Fitbit and Novatel Wireless.
Volition to become an entrepreneur and work in areas close to human development brought him back to India. While in India he had a short stint with a non-profit called Make a Difference at Bangalore.  There, he worked in their technology team and volunteered to teach underprivileged kids on weekends at one of their shelter homes.
His search for something at the confluence of entrepreneurship and human development brought him in touch with Vernalis. He joined at the beginning of 2017 as a research associate and has quickly become an integral part of the  Vernalis team.  One of his initiatives included anchoring a vendor selection process for the ICF certification of Vernalis' senior consultant team. He is an integral part of the tech-related projects at Vernalis. He also has expertise in organizational related activities for assessment, development projects at Vernalis.
As an individual, Uday possesses equanimity, calm demeanor and balanced outlook towards life. Outside of work, Uday is an avid runner, he has run several half marathons and aims to better his race time every time he hits the track.  He likes traveling and volunteering for social causes.
Uday Khandelwal
Research Associate
Singapore, Hongkong , Malaysia and China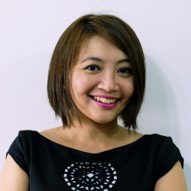 Ling Ling T.
Ling Ling T.
B.E (Electronics) , MSc (Psychology), Certification (Training and Development)
Ling Ling has done her B.E in Electronics from Multimedia University, Malaysia and MSc in Psychology from University of Hertfordshire, UK.
She is a certified Training and Development Professional from The University of Southern Mississippi, US. She is also an Advanced Cultural intelligence Professional and Advanced Intercultural Dialogue Facilitator.
Ling Ling  is a a seasoned learning and development professional who has designed and delivered learning initiatives in 21 countries across 4 continents. Having lived and worked in 6 countries, she has extensive multicultural experiences. Her dual background in psychology and engineering helps to bridge the complexities of human behaviour and the fast-paced changes of technology in a globalised world.
In the past, she has had the experience of working with companies like Intel, Samsung, GTA and Kuoni.
She was a Podcast Host for The Leaders of Learning , a Southeast Asia's Leading podcast show about learning in the 21st century. Through interviews with leaders, entrepreneurs, educators, and many more, Ling Ling explores the technology, methodologies and insights of learning for personal and organisational development.
She is the Founder and  Director of Cultural Spark Global which is a learning and development company that supports organisations, leaders and teams to better understand cultural values, reconcile differences, improve cross-cultural communication and strengthen collaboration, so that they can thrive in an increasingly diverse and globalised world.
Ling Ling has been associated with Vernalis since 2019 and has successfully assisted in the delivery of a crucial project in Singapore.
She is on a mission to support leaders, teams and organisations to foster inclusive environments and develop intercultural skills that are crucial to succeed in a globalised world.
Ling Ling T
Senior Associate
Consulting is a very demanding vocation. The Vernalis Consulting approach is characterized by delivery excellence, very strong teamwork, maturity and empathy. The work involves a high stretch – but the atmosphere is highly positive, and the work is meaningful and interesting. Over the years, the work satisfaction also leads on to growth and development at a personal level usually unmatched in a regular corporate ladder. While Value match is a key factor for a successful long-term association; the robust and honest selection process includes testing for: Culture Fit, Core Competencies & Consulting Readiness

6C3 Gundecha Enclave,
Kherani Road, Saki Naka,
Andheri East, Mumbai - 72.
Board: +91 22 6725 8000
Email: service@vernalis.in

6C3 Gundecha Enclave,
Kherani Road, Saki Naka,
Andheri East, Mumbai - 72.
Board: +91 22 6725 8000
Email:service@vernalis.in